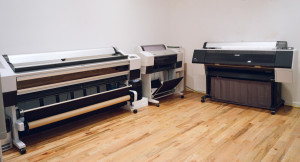 At The Color House, besides film processing, printing and scanning, we offer inkjet prints.
Inkjet prints are basically prints created from a digital file by applying fine droplets of ink on paper.
Although digital photos are popular and convenient, a tangible print can be a joy to hold and cherish.
Often these are made into photo gifts or works of art.
Inkjet prints can come in a wide variety of finishes and media such as canvas, water color paper, glossy, matte and semi-matte paper.
These high resolution prints not only look stunning, but last a lifetime.
For inkjet prints in outstanding color, contact us today.
Printing Specs:
File Resolution: 150 dpi @ final print size
Bleed: 10mm or 3/8″
Color Space: RGB
ICC Profile: sRGB
File Format: TIFF/PS FILES
Pricing:
| | | | | | |
| --- | --- | --- | --- | --- | --- |
| | Luster/Glossy/Enhanced Matte/Semi Matte | Cold/Hot Press Bright/Natural | Hahnemuhle Photo Rag | William Turner | Canvas Print Only |
| 8″x 10″ | $25.00 | $35.00 | $50.00 | $65.00 | $55.00 |
| 11″x 14″ | $35.00 | $55.00 | $65.00 | $85.00 | $65.00 |
| 16″x 20″ | $65.00 | $85.00 | $85.00 | $110.00 | $85.00 |
| 20″ x24″ | $75.00 | $110.00 | $120.00 | $140.00 | $130.00 |
| 20″x 30″ | $90.00 | $140.00 | $145.00 | $160.00 | $160.00 |
| 24″x 36″ | $120.00 | $150.00 | $175.00 | $190.00 | $200.00 |
| 30″x 40″ | $180.00 | $220.00 | $275.00 | $300.00 | $250.00 |
| 40″x 50″ | $250.00 | $300.00 | $350.00 | $400.00 | $350.00 |
| 40″x 60″ | $320.00 | $400.00 | $475.00 | $575.00 | $450.00 |
| 40″x 72″ | $400.00 | $450.00 | $525.00 | $625.00 | $575.00 |
| 40″ x 84″ | $460.00 | $550.00 | $600.00 | $650.00 | $600.00 |
| 40″ x 96″ | $530.00 | $650.00 | $700.00 | $750.00 | $700.00 |
| 50″ x 50″ | $350.00 | $450.00 | $450.00 | $500.00 | $450.00 |
| 50″ x 60″ | $400.00 | $500.00 | $550.00 | $600.00 | $550.00 |
| 50″ x 72″ | $500 | $600.00 | $650.00 | $700.00 | $650.00 |
| 50″ x 84″ | $580.00 | $680.00 | $725.00 | $800.00 | $750.00 |
| 50″ x 96″ | $660.00 | $760.00 | $850.00 | $90.00 | $850.00 |
| custom sizes | Ask for Pricing | Ask for Pricing | Ask for Pricing | Ask for Pricing | Ask for Pricing |